Mission
To improve the quality of life for individuals with vitiligo through education, research, clinical care, and community support.
Our Vision
A world where the burden of vitiligo is eliminated through compassion, care, and cure.
5 Key Strategic Priorities
Individuals with Vitiligo: GVF will provide guidance, support and resources for individuals with vitiligo.
Knowledge: GVF will develop and disseminate knowledge through research, mentorship and educational activities.
Support: GVF will increase support for and awareness of vitiligo.
Governance & Operations: GVF will follow best practices in governance and operations.
Brand: Establish and strengthen the GVF brand with respect to all things related to vitiligo.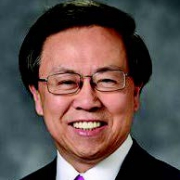 Henry W. Lim, MD, FAAD
Co-Founder
Global Vitiligo Foundation
The Global Vitiligo Foundation (GVF), as we know it today, was originally the Vitiligo Working Group, a committee of the Skin of Color Society (SOCS). The Global Vitiligo Foundation was formally established in 2011 by Henry Ford Hospital physicians, Drs. Henry W. Lim and Iltefat Hamzavi, but was only incorporated in 2016. Drs. Lim and Hamzavi continue to lead the organization today with associated physicians from over 15 countries.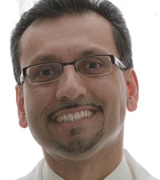 Iltefat Hamzavi, MD
Co-Founder
Global Vitiligo Foundation
Our two main events are the annual scientific symposium and the patient-centric World Vitiligo Day .
The annual symposium is held the day prior to the American Academy of Dermatology's annual meeting, with the following aims:
Review updates in Vitiligo research and form collaborations amongst researchers

Strategize about ways to draw more attention to vitiligo as an autoimmune disorder and not merely a "cosmetic" problem

Promote efforts of international patient support groups

Facilitate roundtable discussion for members to address important issues related to Vitiligo

Host an abstract session where research pertinent to Vitiligo is presented
Global Vitiligo Foundation
GVF Email List
We hate spam as much as the next person. We do what we can to pinpoint emails to the right person with the right subject matter. We will not sell your information to another company or organization.
To be added to the GVF email list complete this quick form.
Support GVF by making us your charity of choice. Click image below for additional information.

Disclaimer
The information, including but not limited to, text, graphics, images and other material contained on this website are for informational purposes only. No material on this site is intended to be a substitute for professional medical advice, diagnosis or treatment.
Always seek the advice of your physician or other qualified health provider with any questions you may have regarding a medical condition. Never disregard professional medical advice or delay in seeking it because of something you have read on this Website.